Hello hello my lovelies,
Another week gone by and still it's stormy out. My half term is over and it's back to work tomorrow.
Whilst I love being at home, it has been a bit of a disastrous week. My car went in for it's MOT. £195 later it passed! Oh my goodness. That meant all my plans for the week went out of the window as I had no money. Then the following day, I left the freezer door open and didn't realise until the next afternoon, so I had to throw everything away. Sad times!
Anyway, enough wallowing in the bad things, let's get on to the Six For Sunday meme. The theme this week is favourite covers or types of cover.
I'm one of those people who is really swayed by a book cover. I was talking to my class about this the other week, and one of my boys said that he isn't interested in the cover, so long as the blurb is good. That's what makes books so interesting don't you think? They mean different things to different people. What one sees in one could be seen differently by another.
I have an unwritten rule thatI won't read a book if I've seen the film first. This is because I like to use my imagination and picture the scenes the way I want them to be. If I watch the film after I've read the book I can adjust my thinking and try to understand why the producer saw it differently to me.
Do you have any unwritten rules?
Anyway, back to book covers. I am a sucker for gold foiling, elaborate and beautiful covers. Those that don't give much away so that I want to get on in and read it. I bought a copy of The Binding purely because of the book cover. When I then read the blurb, that was it, I had to dive straight in.
I've decided to go a bit rogue here and choose some book covers of books I haven't read yet but want to just because of the book cover (not having read the blurb) and some I have.
These are my favourite 6.
1. The Girl Who Drank the Moon by Kelly Barnhill
The title doesn't give much away and the cover doesn't tell us much either. I'm intrigued!
2. Moonlocket by Peter Bunzl
This is one from the Cogheart series. I haven't read any of them yet but I love this cover. Let me in!
3. Brightstorm by Vashti Hardy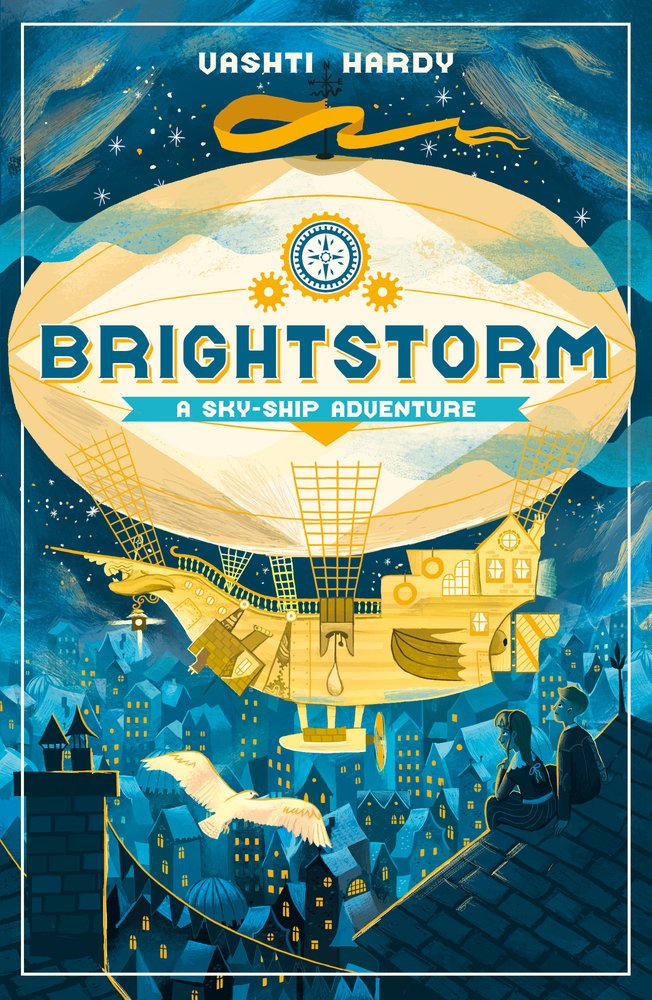 I'm currently reading this on audible. How beautiful is this?
4.Orion Lost by Alastair Chisholm
Love this cover! Not read this one.
5. The Turnaway Girls by Hayley Chewins
This cover is just b-e-a-u-t-i-f-u-l. Not read it though.
6. A Sprinkle Of Sorcery by Michelle Harrison
Just stunning cover and read it too!
If you want to join in with #sixforsunday, then hop over to alittlebutalot where Steph will guide you through it.
I hope you enjoyed reading this.
Happy reading,
Allison xx